At a Glance
Surgery duration: 1 to 3 hours (outpatient)
Anesthesia: Exclusively local anesthesia (tumescent anesthesia)
Preliminary examinations: Blood test, further examinations depending on the patient's state of health
Check-ups: To be arranged on an individual basis
There are a number of chronic neurological conditions which, on the basis of current information, seem to respond well to therapy with autologous stem cells. These include:
Alzheimer
Amyotrophic lateral sclerosis (ALS)
Migraine
Multiple Sclerosis (MS)
Parkinson
Peripheral neuropathy
Stroke (prevention and post-treatment)
Although sufficient data are not available at present that make treatment with autologous stem cells from fat generally recommendable in cases of the neurological diseases mentioned, the amount of encouraging signs gained in many studies is increasing. The stem cells seem to contribute to the regeneration of nerve cells at the site of the defect and to suppress the body's excessive immune response that underlies the disease.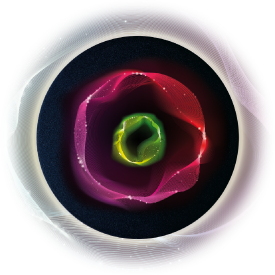 As with other indications, the stem cells are extracted from a small quantity of autologous fat, gently harvested with microcannulas using local anesthesia. According to the "homing" principle the administered stem cells move into the parts of the body where repairs are needed.
After a stroke I was dependent on crutches and often felt tired. Unfortunately, there was no further improvement. I did not want to accept that. After the outpatient treatment with my own stem cells my mobility increased noticeably. The balance problems improved and the paralysis completely subsided. As a pleasant positive side effect the strong tiredness is almost completely gone. Now I do not need any help in everyday life.
Current studies suggest that mesenchymal stem cells or substances emitted by them can overcome the so-called blood-brain barrier. This also enables the treatment of diseases in which parts of the brain and spinal cord are affected. An injection into the brain and/or spinal cord, which has to be carried out by a neurosurgeon, can thus be dispensed with.
Please note that no guarantees or promise of cure can be given in medicine generally; this also applies to advanced treatments such as stem cell therapy. Although we carry out your surgery with the greatest care and we have achieved excellent results in part with stem cell treatment, adult stem cells are not a universal remedy.
Make appointment or Skype information
Scientific Information
Chan, T.-M., Chen, J.Y.-R., Ho, L.-I.,

et al.

: ADSC therapy in neurodegenerative disorders. Cell Transplant 2014; 23 (4–5): 549–57.
Chang, K.-A., Kim, H.J., Joo, Y.,

et al.

: The therapeutic effects of human adipose-derived stem cells in Alzheimer's disease mouse models. Neurodegener Dis October 23, 2013; 13 (2–3): 99–102. Epub October 23, 2013.
Choi, S.W., Park, K.B., Woo, S.K.,

et al.

: Treatment of progressive supranuclear palsy with autologous adipose tissue-derived mesenchymal stem cells: a case report. J Med Case Rep March 4, 2014; 8 (1): 87.
Fernández, O., Izquierdo, G., Fernández, V.,

et al.

: Adipose-derived mesenchymal stem cells (AdMSC) for the treatment of secondary-progressive multiple sclerosis: A triple blinded, placebo controlled, randomized phase I/II safety and feasibility study. PLoS One eCollection 2018; 13 (5): e0195891. Epub May 16, 2018.
Forostyak, S., Jendelova, P., Kapcalova, M.,

et al.

: Mesenchymal stromal cells prolong the lifespan in a rat model of amyotrophic lateral sclerosis. Cytotherapy October 2011; 13 (9): 1036–46. Epub July 8, 2011.
Glavaski-Joksimovic, A., Bohn, M.C.: Mesenchymal stem cells and neuroregeneration in Parkinson's disease. Exp Neurol September 2013; 247: 25–38. Epub March 28, 2013.
Hedayatpour, A., Ragerdi, I., Pasbakhsh, P.,

et al.

: Promotion of remyelination by adipose mesenchymal stem cell transplantation in a cuprizone model of multiple sclerosis. Cell J Summer 2013; 15 (2): 142–51. Epub July 2, 2013.
Kanno, H.: Regenerative therapy for neuronal diseases with transplantation of somatic stem cells. World J Stem Cells October 26, 2013; 5 (4): 163–71.
Karussis, D., Karageorgiou, C., Vaknin-Dembinsky, A.,

et al.

: Safety and immunological effects of mesenchymal stem cell transplantation in patients with multiple sclerosis and amyotrophic lateral sclerosis. Arch Neurol October 2010; 67 (10): 1187–94.
Kim, K.S., Lee, H.J., An, J.

et al.

: Transplantation of human adipose tissue-derived stem cells delays clinical onset and prolongs life span in ALS mouse model. In: Cell Transplant September 18, 2013. Epub ahead of print.
Kim, S., Chang, K.-A., Kim, J.a.,

et al.

: The preventive and therapeutic effects of intravenous human adipose-derived stem cells in Alzheimer's disease mice. PLoS One 2012; 7 (9): e45757. Epub September 26, 2012.
Li, M., Yu, A., Zhang, F.,

et al.

: Treatment of one case of cerebral palsy combined with posterior visual pathway injury using autologous bone marrow mesenchymal stem cells. J Transl Med May 2012; 10 (100). Epub May 18, 2012.
Marconi, S., Castiglione, G., Turano, E.,

et al.

: Human adipose-derived mesenchymal stem cells systemically injected promote peripheral nerve regeneration in the mouse model of sciatic crush. Tissue Eng Part A June 2012; 18 (11–12): 1264–72. Epub April 3, 2012.
Mauskop, A., Rothaus, K.O.: Stem cells in the treatment of refractory chronic migraines. Case Rep Neurol May–Aug 2017; 9 (2): 149–55. Epub June 14, 2017.
Oh, K.-W., Moon, C., Kim, H.Y.,

et al.

: Phase I trial of repeated intrathecal autologous bone marrow-derived mesenchymal stromal cells in amyotrophic lateral sclerosis.. In: Stem Cells Transl Med June 2015; 4 (6): 590–7. Epub May 1, 2015.
Semon, J.A., Maness, C., Zhang, X.,

et al.

: Comparison of human adult stem cells from adipose tissue and bone marrow in the treatment of experimental autoimmune encephalomyelitis. Stem Cell Res Ther 2014; 5 (2). Epub January 9, 2014.
Uccelli, A., Milanese, M., Principato, M.C.,

et al.

: Intravenous mesenchymal stem cells improve survival and motor function in experimental amyotrophic lateral sclerosis. Mol Med July 18, 2012; 18: 794–804.
Waterman, R.S., Morgenweck, J., Nossaman, B.D.,

et al.

: Anti-inflammatory mesenchymal stem cells (MSC2) attenuate symptoms of painful diabetic peripheral neuropathy. Stem Cells Transl Med July 2012; 1 (7): 557–65. Epub July 9, 2012.
Yamout, B., Hourani, R., Salti, H.,

et al.

: Bone marrow mesenchymal stem cell transplantation in patients with multiple sclerosis: a pilot study. Neuroimmunol October 8, 2010; 227 (1–2): 185–9. Epub August 21, 2014.
Yan, Y., Ma, T., Gong, K.,

et al.

: Adipose-derived mesenchymal stem cell transplantation promotes adult neurogenesis in the brains of Alzheimer's disease mice. Neural Regen Res April 15, 2014; 9 (8): 798–805.
Zhao, C.-P., Zhang, C., Zhou, S.-N.,

et al.

: Human mesenchymal stromal cells ameliorate the phenotype of SOD1-G93A ALS mice. Cytotherapy 2007; 9 (5): 414–26.
This page serves the purpose of information only and is not to be understood as medical advice. We would like to expressly point out that a cure cannot be guaranteed. Stem cell therapy is an advanced procedure, which has only recently been applied worldwide and for which the long-term studies and reliable documentation on successes, risks and side effects required for a recognized procedure are not yet available.
The legislation on stem cell therapies and conducting of new therapies varies from country to country worldwide. In our clinic in Austria we only carry out the treatments permitted under the applicable legal situation. For other treatments we have worldwide contacts in our cooperation network and can support the selection of specialized medical facilities abroad.